A little Sunday food for thought: mise en place.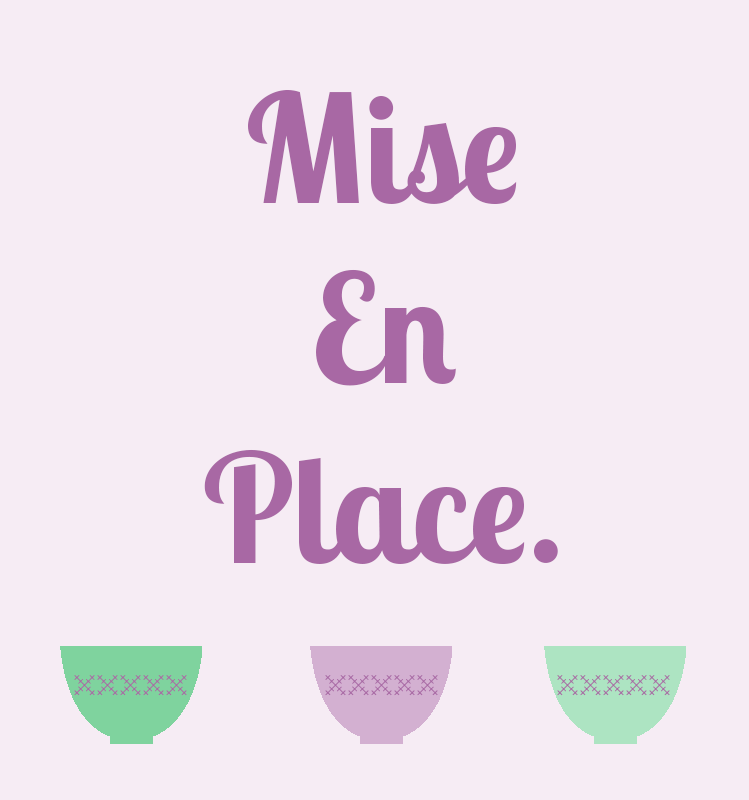 "The system that makes kitchens go is called mise-en-place, or, literally, "put in place." It's a French phrase that means to gather and arrange the ingredients and tools needed for cooking." – Article via NPR.
Mise en place. Have you heard of that phrase? It's a French one, as all "fancy" [to we English-speaking folk] food-related phrases are.
As aforementioned, it simply means to organize all of your ingredients and tools needed for cooking and baking. I learned of the phrase about a year ago. It's a simple concept, but one that sticks with me as I continue onward in my baking and cooking adventures. The phrase reminds me to put everything in its place, to read and re-read recipes to ensure correct comprehension of them, and to be fairly organized before I begin. Mise en place saves me a lot of headaches and mistakes, that's for sure.
Do you practice mise en place? Do you find it useful?
-xoxo.