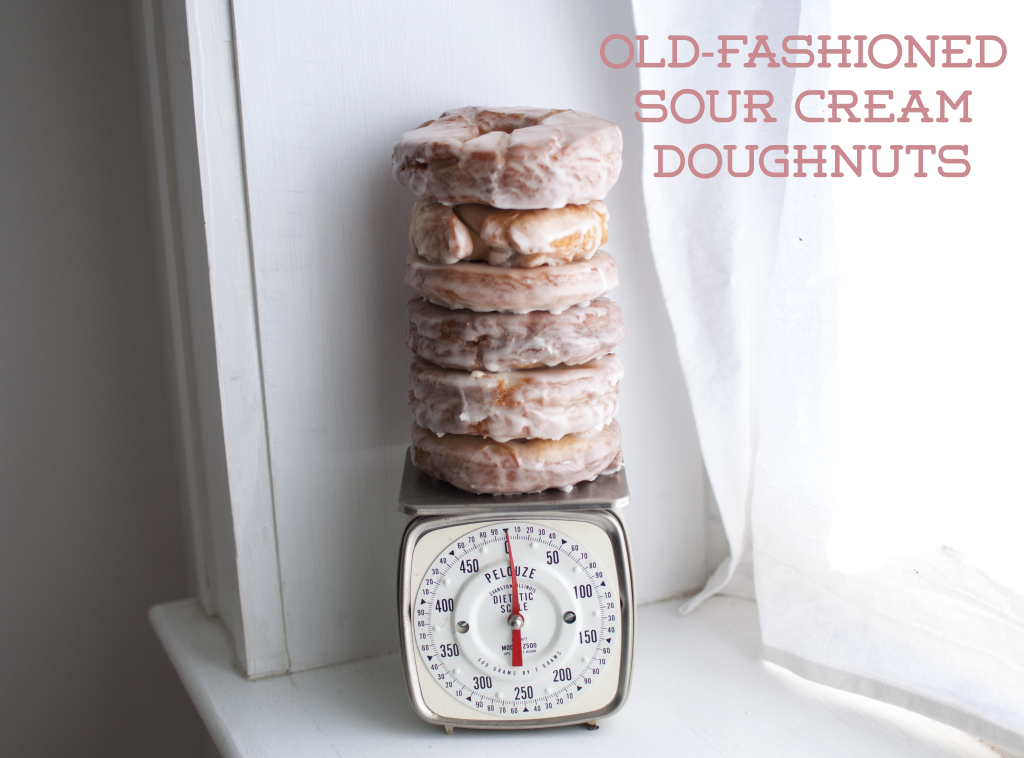 Oh man. These doughnuts. I just love them. I was fortunate enough to try them several months ago when my roommate made them for two other girls and myself. I think I exclaimed, "Holy crap, that's GOOD!" when I first tried them. So I asked my roommate if we could make them together as a Roommate Baking Endeavor [RBE] sometime, and that's what we did last weekend.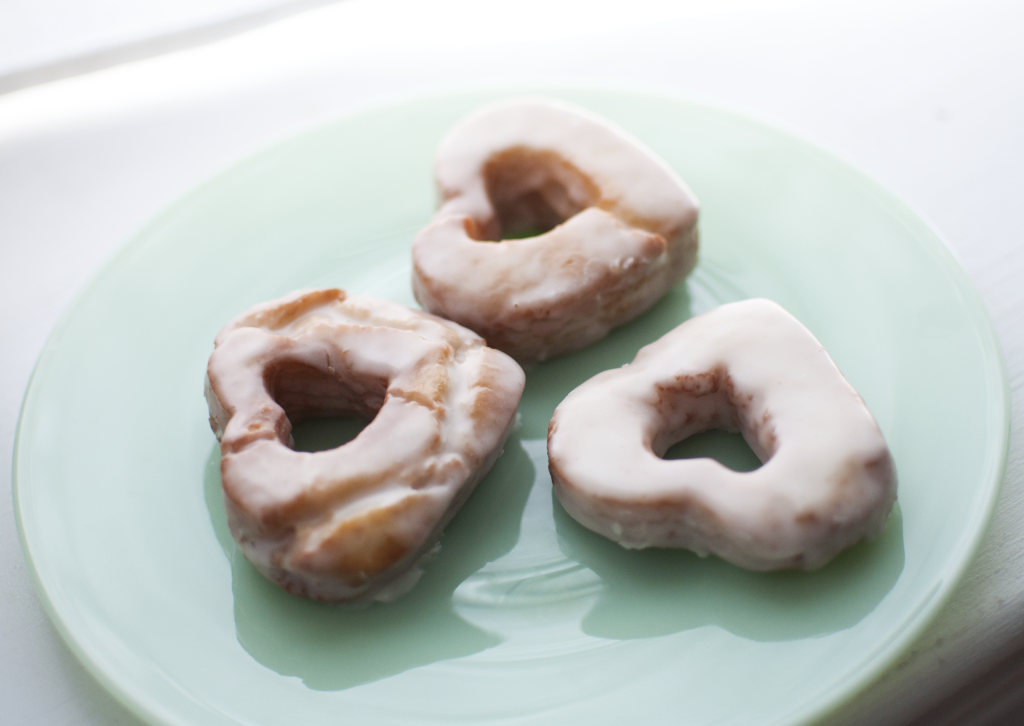 These doughnuts are just like what you'd get at a doughnut shop if you were to order an old-fashioned, fried cake doughnut. Except they're better. They are also incredibly easy to make [Minus the frying part – that still scares me a bit, but my roomie is responsible for most of the frying duty, and she's got it down pat.]… Plus it's just plain cool to know that you can make doughnuts at home! I would not advise eating these on a regular basis, as they're not remotely healthy. But hey, everything in moderation, amirite?
These are seriously an amazing treat! They are light, cakey, and the nutmeg flavor just adds a lovely oomph to them, if you know what I mean. The glaze is also what makes these; it seals in the moisture and they just melt in your mouth. If you've got some spare time on the weekend, just TREAT YOSELF. That's all I've gotta say.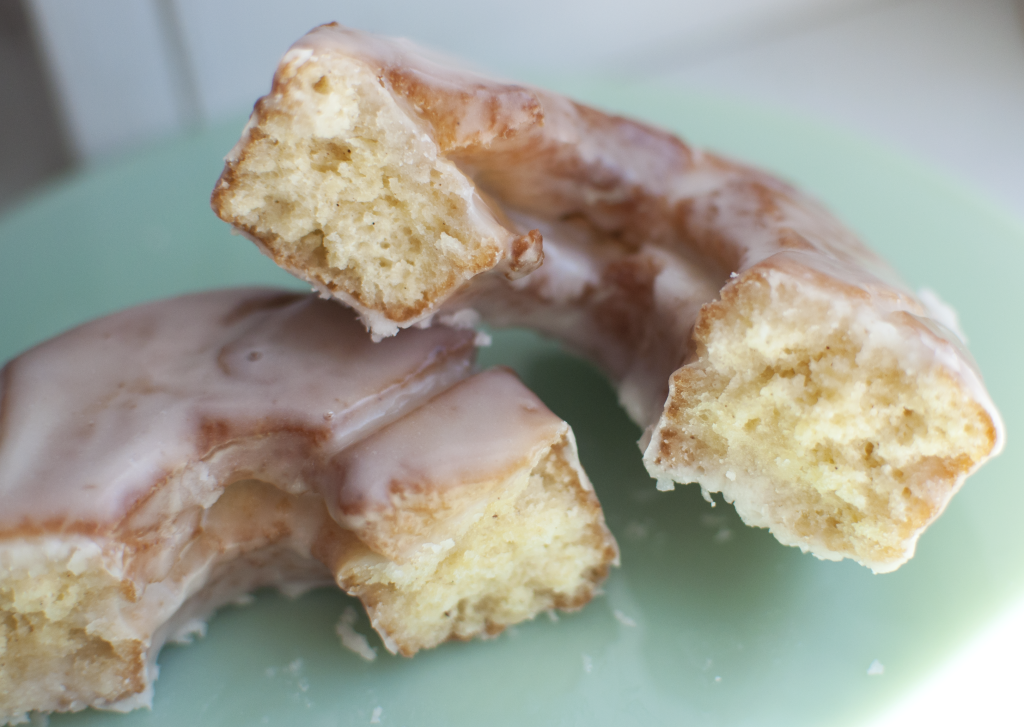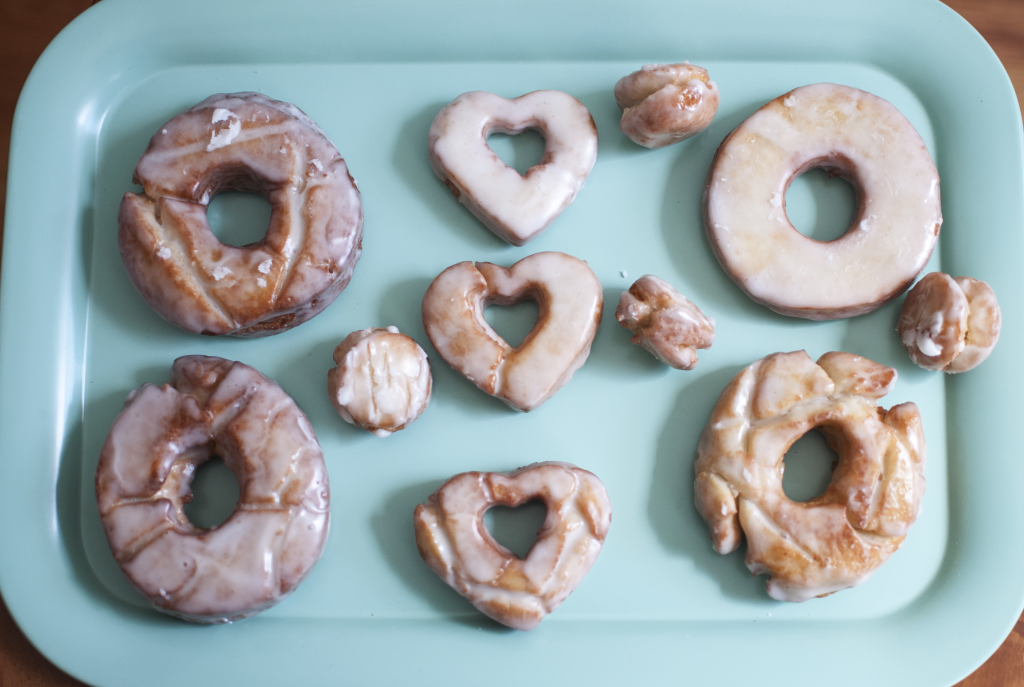 // // // // // // // // // // // // // // // // // // // // // // // // // // // // // // // // // // // // // // // // // // // // //  
Old-Fashioned Sour Cream Doughnuts.
Yield: It really depends on how small/large you cut your doughnuts; it can vary.
Ingredients:
For the doughnuts:
– 2 1/4 cups (255 grams) cake flour [Note: You can also substitute all-purpose flour sifted with cornstarch; Google a substitution method for more details.]
– 1 1/2 tsp. baking powder
– 1 tsp. salt
– 1/2 tsp. ground nutmeg
– 1/2 cup granulated sugar
– 2 TBS. unsalted butter, at room temperature
– 2 large egg yolks
– 1/2 cup sour cream [full fat]
– Canola oil, for frying
For the glaze:
– 3 1/2 cup (350 grams) powdered sugar, sifted
– 1 1/2 tsp. corn syrup
– 1/4 tsp. salt
– 1/2 tsp. pure vanilla extract
– 1/3 cup hot water
Instructions:
For the doughnuts: 
1. Sift together the cake flour, baking powder, salt, and nutmeg into a bowl. Set aside.
2. In the bowl of a stand mixer fitted with the paddle attachment, beat the butter and sugar together until they form a sandy consistency. Add the egg yolks, and beat until the mixture is light but thick.
3. Add the dry ingredients to the wet ingredients, alternating with the sour cream. You should have about three additions total; be sure to end with the flour. The dough will be sticky; this is normal. Cover the dough with plastic wrap, and chill for at least an hour.
4. Roll out the dough to about 1/2 inch thickness on a floured surface. Use a doughnut cutter [or two different sized biscuit cutters] to cut out all of your doughnuts. Dip your cutters in flour as necessary to prevent the dough from sticking. You should get approximately twelve doughnuts and holes, but again, we found that this varies.
5. Pour two inches of canola oil into a pot with a thermometer attached. Heat the oil until it's reached about 325 degrees F. You may need to monitor the temperature of the oil, depending on your stove. Just use caution, as the oil temperature can change very quickly.
6. Fry several of the doughnuts at a time, but be careful to not overcrowd the pot. Each doughnut should take about two minutes on each side to fry; be careful to not let them burn. Allow the cooked doughnuts to sit on a paper bag to soak up the excess grease.
For the glaze:
1. Whisk all of the ingredients in a bowl until a smooth glaze forms.
2. Immerse each doughnut into the glaze, and place them on a wire rack above a sheet pan to catch excess glaze. Allow the doughnuts to sit for about twenty minutes until the glaze is set. Note: Doughnuts are the best served the day they're made, but these doughnuts keep well for several days in an air tight container at room temperature.
– Recipe from Handle the Heat.