Man. I am on a roll with cookies these days, huh? #cookiemonster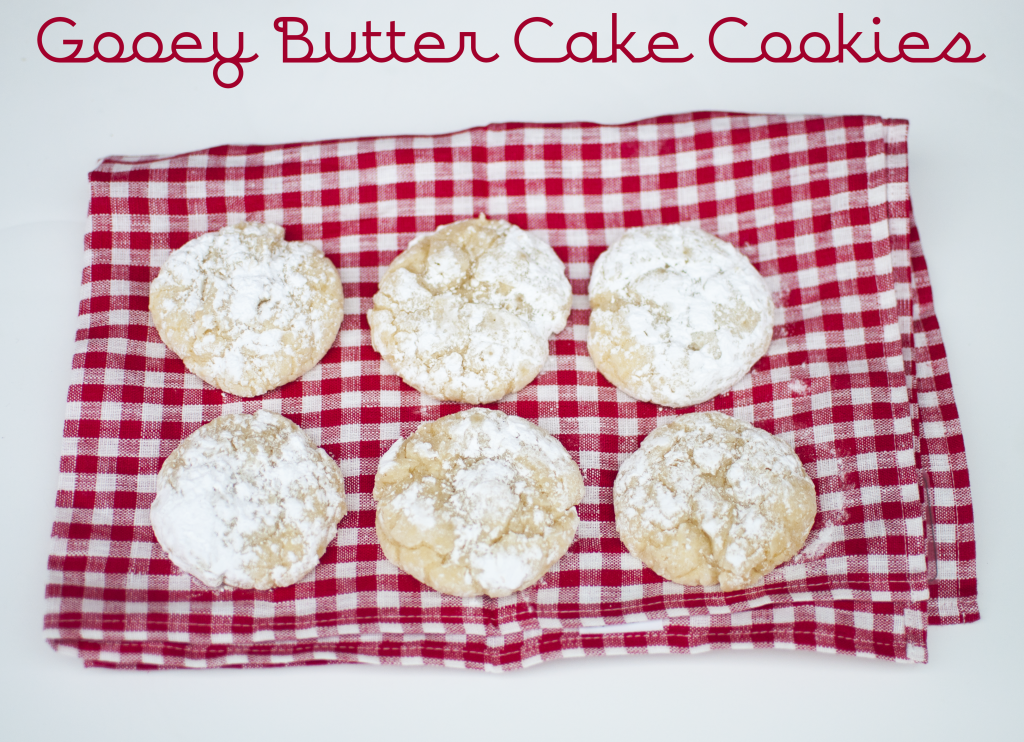 So I've been a Saint Louis local for nearly two years now, and in that time, of course I've gotten my hands on a few slices of gooey butter cake. I even attempted to make my own gooey butter cake from scratch, but it didn't wow me. And all the other recipes that I have found online use cake mixes. Now, I don't really have anything against cake mixes, and I'm not over here judging you if you use store bought cake mixes. But they're just not really my jam, you know? I'm a from-scratch baked goods purist, for the most part.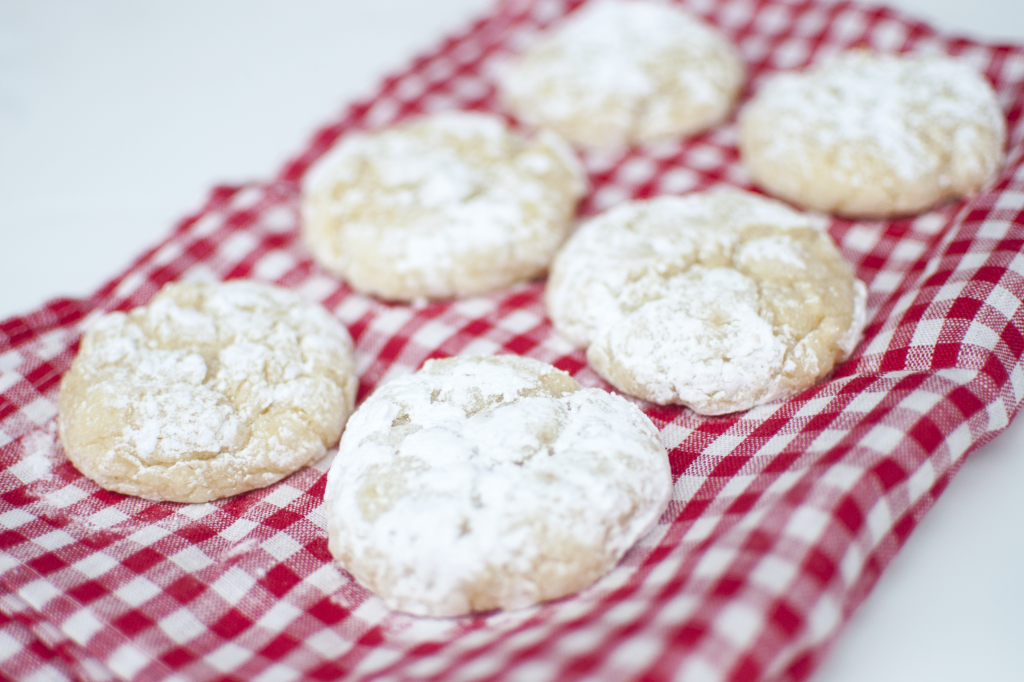 Since making some okay gooey butter cake a year ago, I kind of stopped thinking about trying out a different homemade recipe. And then I just eat gooey butter cake whenever I find it in the bakeries, because why not? This is Saint Louis, y'all. I'm all about embracing the local noms.
Anyway, when I came across this recipe, I knew I had to give it a shot. Gooey butter cake – in cookie form? Color me intrigued.
Although gooey butter cake isn't my favorite dessert [remember, I'm a chocoholic], I do really enjoy it on occasion with some coffee.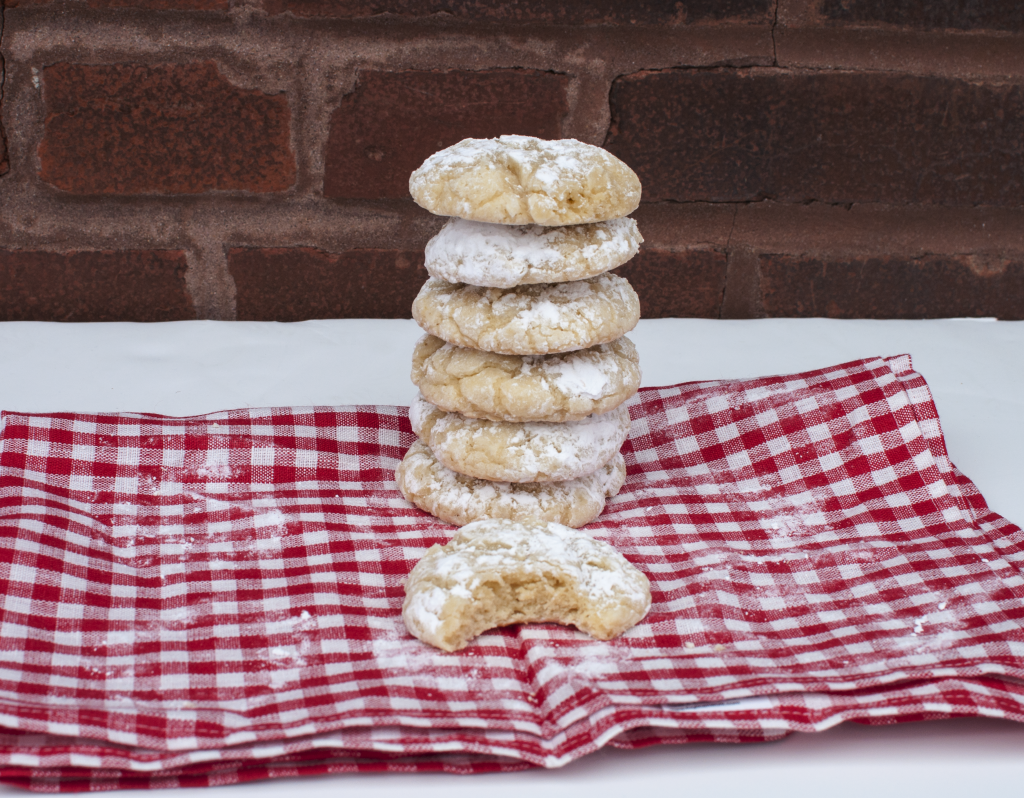 These cookies are definitely cake-like, and they're about the same as the top layer of the original gooey butter cakes. The cream cheese in them is what makes them have just a tad bit of a tang, and that quintessential yellow cake flavor. Plus, the powdered sugar top adds the perfect amount of sweetness. If you're craving some sweet, rich gooey butter cake, but don't want to overindulge, do yourself a favor and make these gooey butter cookies. They're like little, soft bites of heaven. Aren't they just beautiful cookies, too? I'm not so sure that my photos really did them justice, but I got rave reviews on these cookies, so they must be good!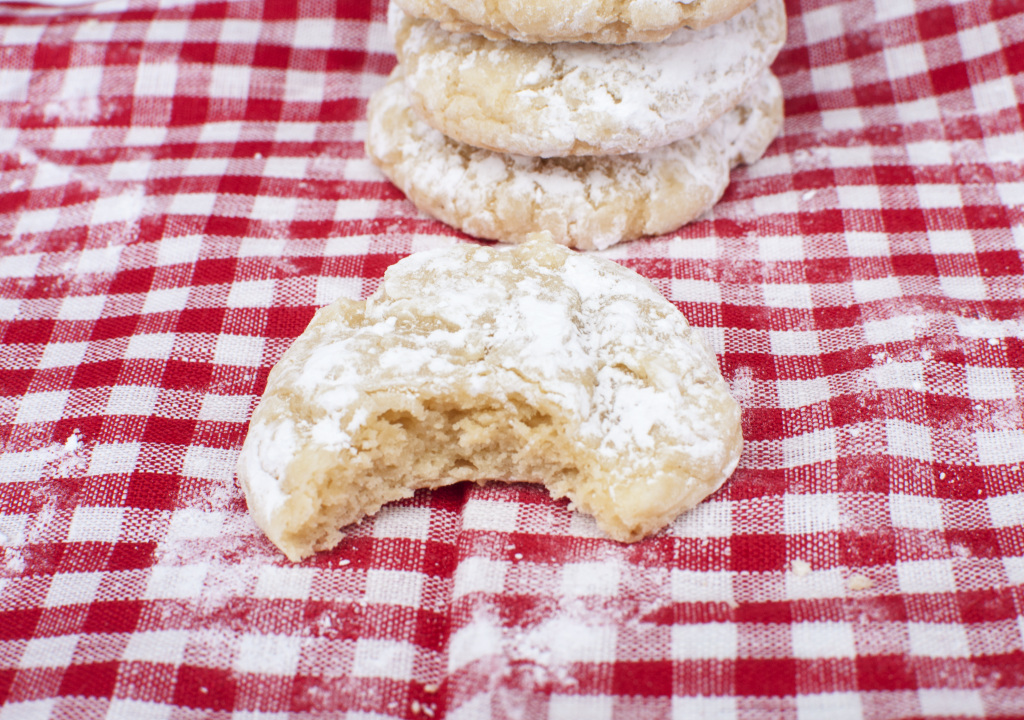 // // // // // // // // // // // // // // // // // // // // // // // // // // // // // // // // // // // // // // // // // // // // // 
Gooey Butter Cake Cookies.
Yield: About twelve cookies.
Ingredients:
– 4 ounces cream cheese, softened
– 4 tablespoons unsalted butter, softened
– ¾ cup granulated sugar
– ½ tsp. pure vanilla extract
– 1 large egg + 1 large egg yolk
– 1 cup + 2 TBS. all-purpose flour
– 1 tsp. baking powder
– ¼ + ⅛ tsp. fine salt
– ⅓ cup powdered sugar
Instructions:
1. Add the cream cheese and butter to a medium bowl, and beat with an electric mixer [or you can use a stand mixer]. Beat about thirty seconds, until it's fluffy.
2. Slowly ad the sugar to the cream cheese mixture as it's continuously mixing. Beat until it's light and fluffy, about one minute.
3. Add in the vanilla, the whole egg, and the egg yolk, and beat until combined.
4. In a small bowl, whisk together the dry ingredients: flour, baking powder, and salt.
5. Gradually add the dry ingredients to the cream cheese mixture in about three increments. Beat in between each addition.
6. Cover the dough and chill the dough in the fridge for at least 30 minutes.*
7. Once the dough has chilled, preheat your oven to 325 degrees F. Line a cookie sheet with a Silpat or parchment paper. Ensure that the powdered sugar is ready in a shallow bowl.
8. Scoop out a heaping tablespoon of dough, and roll it into your hands to form a ball. Roll the dough into the powdered sugar, then place them evenly spaced apart on the prepared baking sheet.
9. Bake cookies for about 14 minutes. Keep an eye on them, as they should not brown. The tops of the cookies will be slightly wet, and they should puff up nicely. Let the cookies cool completely on the baking sheet, as they will be a bit delicate. Add more powdered sugar to them if you like, then enjoy!
*Darcie's Notes:
– You MUST chill the dough for at least thirty minutes. This is NOT negotiable. The dough needs time to chill and firm up a bit, otherwise it will be impossible to work with, and you'll end up with flat, puddle-like cookies.
– The dough is still a bit difficult to work with, even after adequately chilling it. I found that coating my hands in powered sugar before grabbing it out to form it into a ball helped with the sticking. You could also use a cookie scoop – it might prevent the dough from sticking to everything a bit better.
 – I added a bit more powdered sugar to the cookies after they had baked. I wasn't sure that they tasted quite as sweet as I had anticipated. You do you.
– Recipe from Dessert for Two [I'm so excited that she moved to STL not too long ago, as well!].