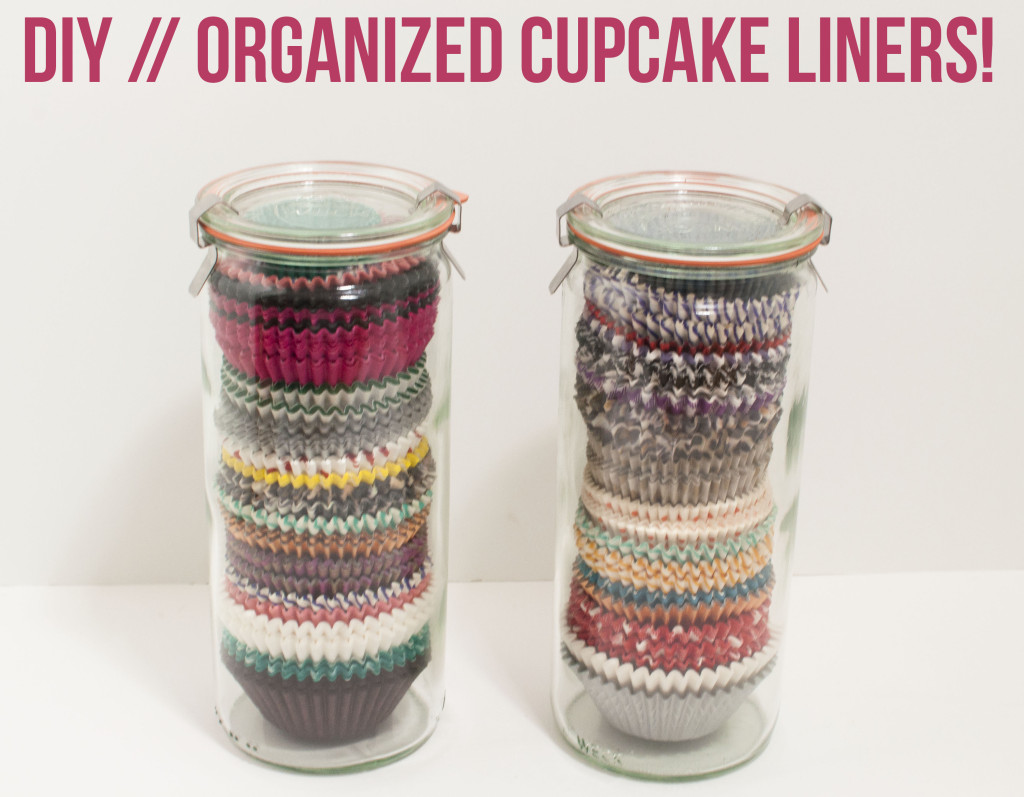 Since I've gotten into cupcake decorating last year, I have acquired quite a few cupcake liners. Here's only part of my current collection:
Yikes. As you can see, I have a lot of liners, and I'd be in denial if I said I wasn't constantly on the hunt for more cute liners. All that being said, I realized I had to find a way to organize and store my collection. But these liners are so pretty that I didn't like the idea of stuffing them in a cabinet.
They had to be on display, I decided. I perused Pinterest a bit, and I found this idea: cupcake liners in Weck jars. It's easy; it's simple, and it's super pretty. Behold:
If you're in love with pretty liners as much as I am, but aren't sure how to store them, may I suggest putting them in some kind of glass jar? Then you can keep the dust off of them, keep them fairly organized, and avoid smashing them. It makes it much easier to look at the jars when I'm trying to decide which liner goes with whatever flavor of cake/buttercream I'm making on a given day. Best of all? The liners sure look snazzy on display, if I do say so myself! 😉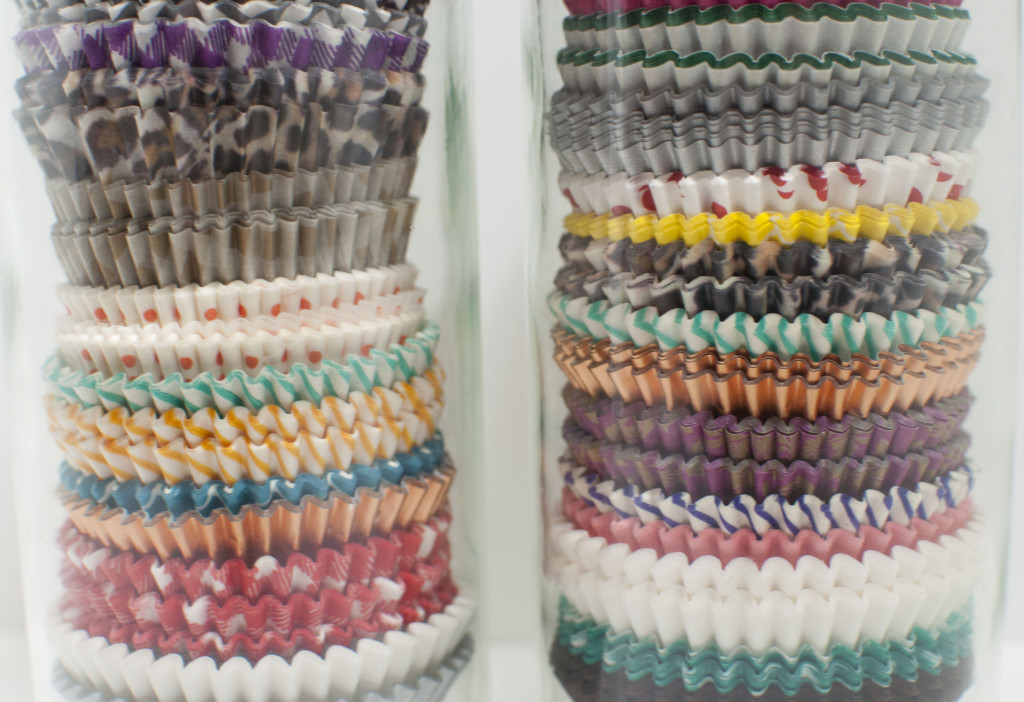 Resources:
– Most of my cupcake liners are from Bake it Pretty.
– You can find these Weck jars on Amazon.