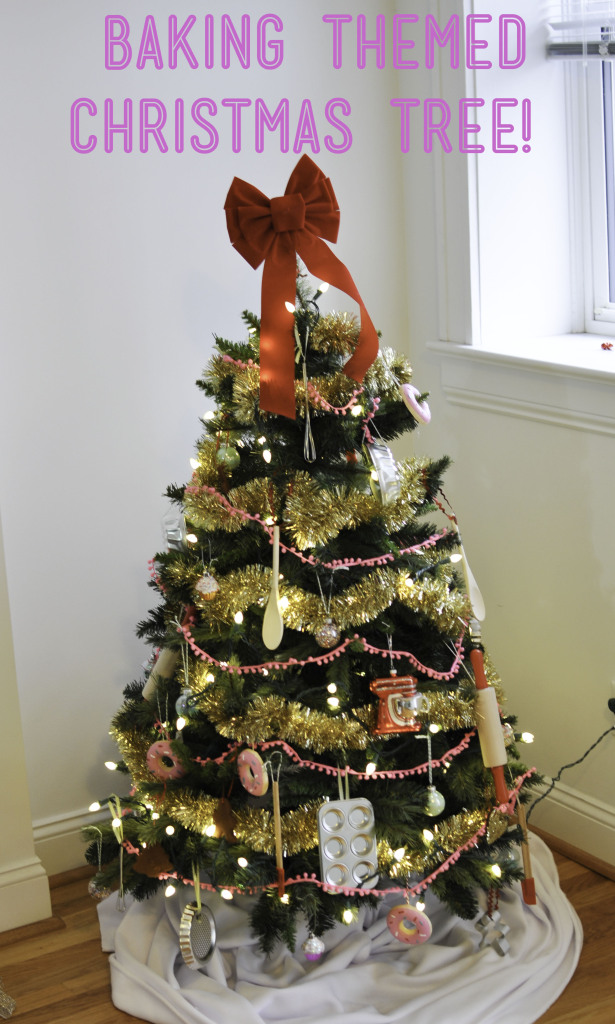 OMG. I am so excited about this that it's ridiculous.
My roommate was teasing me a few months back, because I claim to not be "that into Christmas," yet I've been planning for this since the end of October. As I've said before, I'm not exactly a Grinch. But I don't get as excited about Christmas as I once did. I think it probably has something to do with that elusive thing called "adulthood." I also really dislike how Thanksgiving basically gets overlooked, especially in all of the stores. It seems to me that we often forget about Thanksgiving because we get too wrapped up in Christmas/end-of-the-year shenanigans.
*steps off soapbox*
Okay. I have a valid excuse reason for planning ahead on this. I've been wanting to do a baking themed Christmas tree for over a year now, but I didn't properly plan for it last year. And we all know that without proper planning and preparation, most projects are doomed to fail. So in order to execute this tree project well, I had to start thinking about how I would go about it a month or two in advance. Overall, I'm pretty happy with how it turned out.
Here are some close up photos of the different ornaments on the tree – prepare yourself to be bombarded with pictures [better than text bombardment, I reckon]: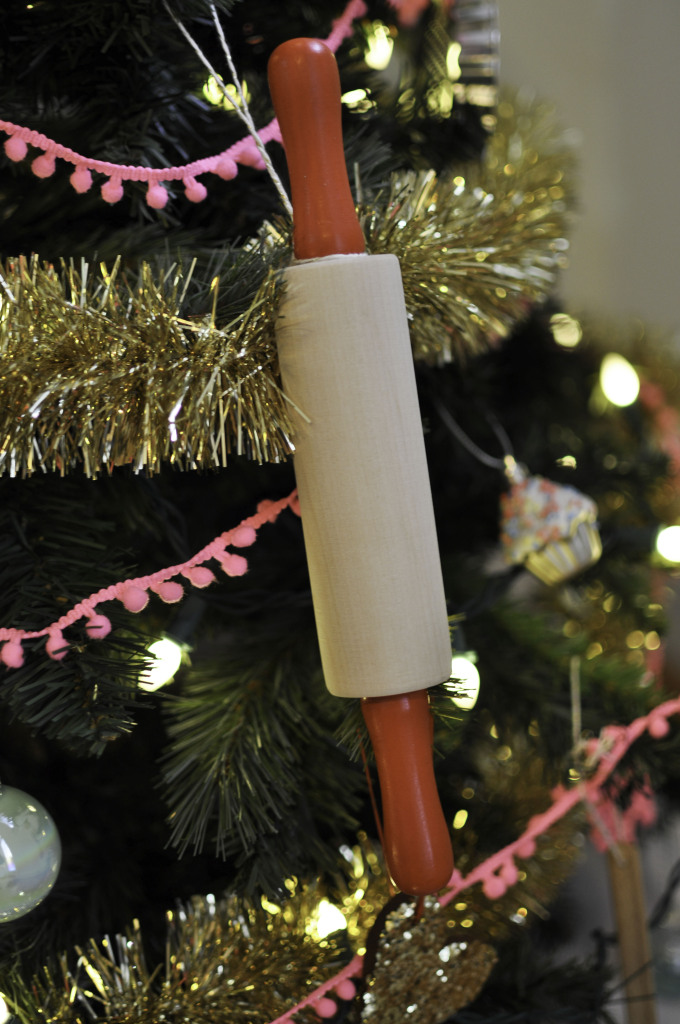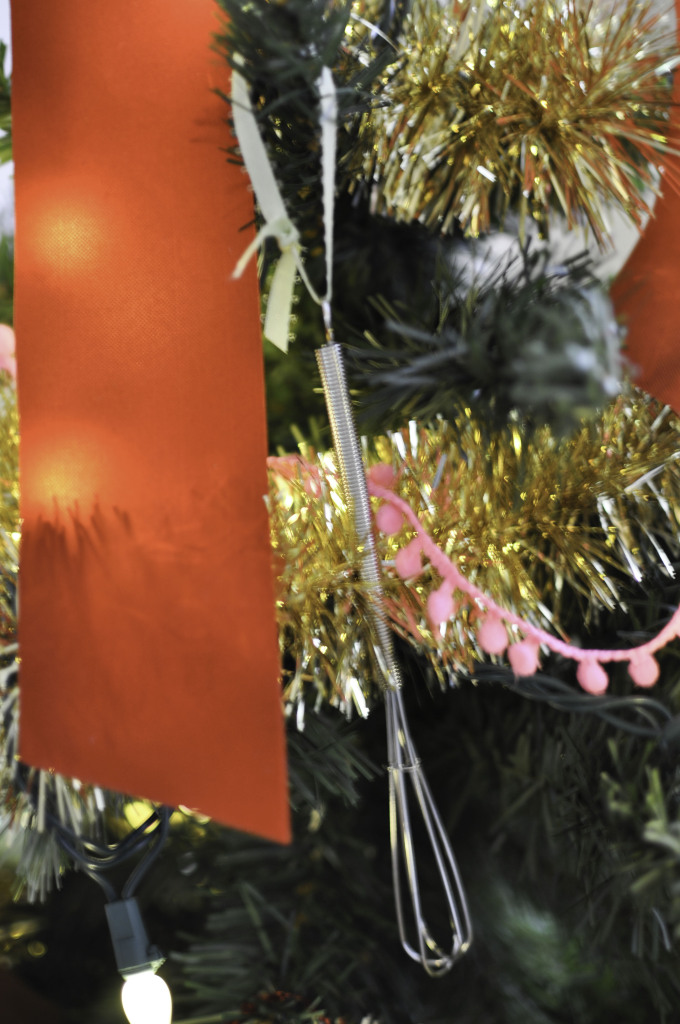 The main theme colors are as follows: candy apple red/light pink, mint green, and gold. I wish I could have had more mint green, but alas, I did not end up with as much as I'd like. Oh well.
I'll admit that this project got a tad bit pricey… But to me it's an investment: I will love having a baking themed tree every year. Or if I don't, then someone slap me. 😉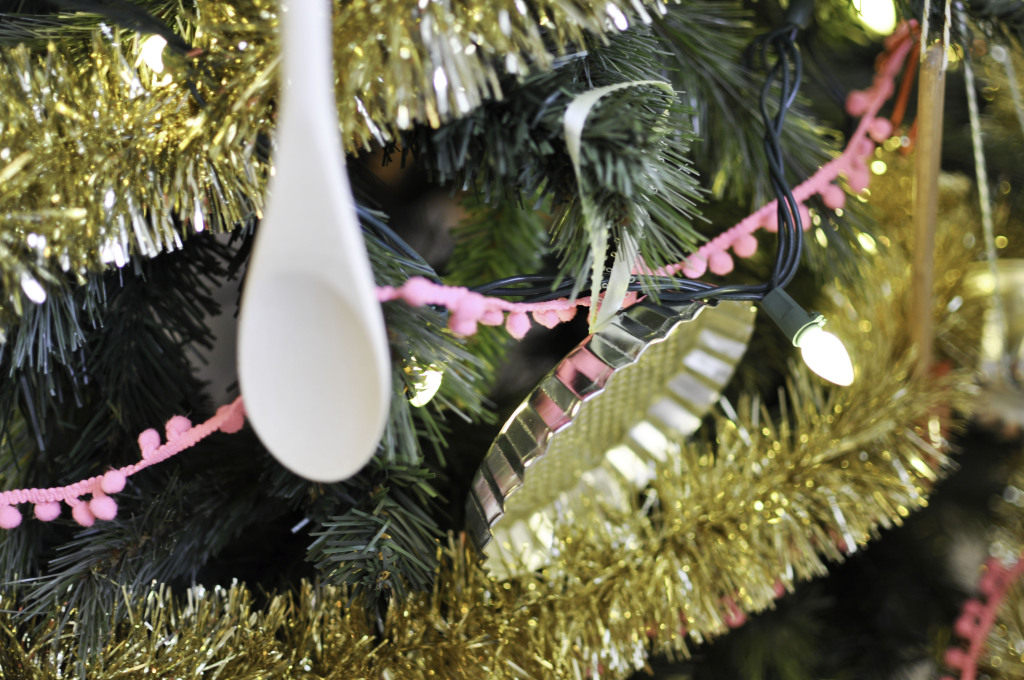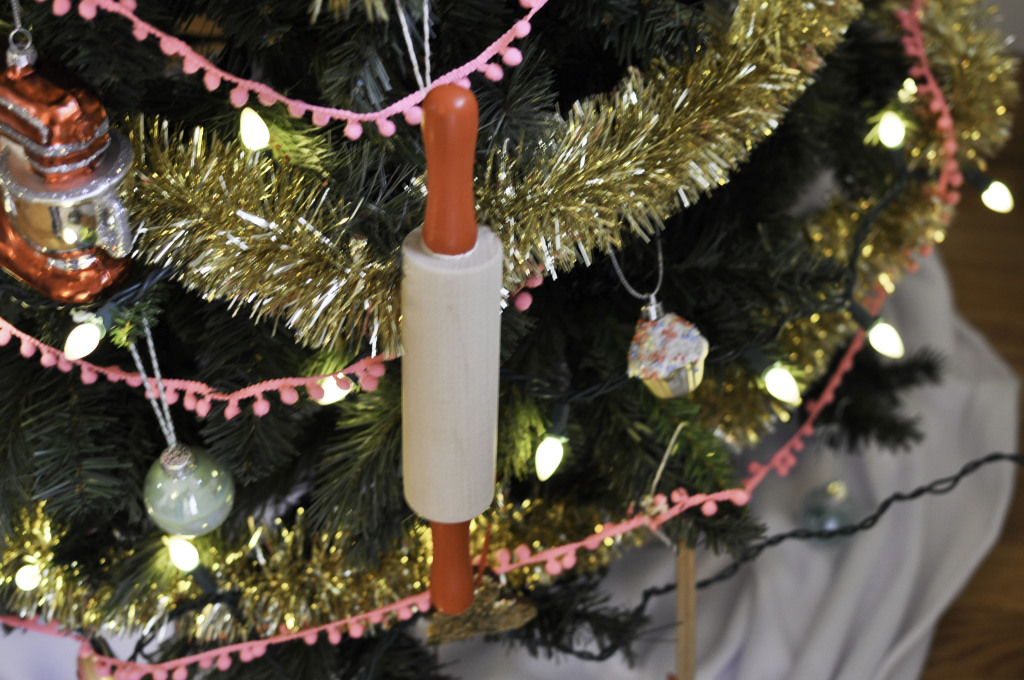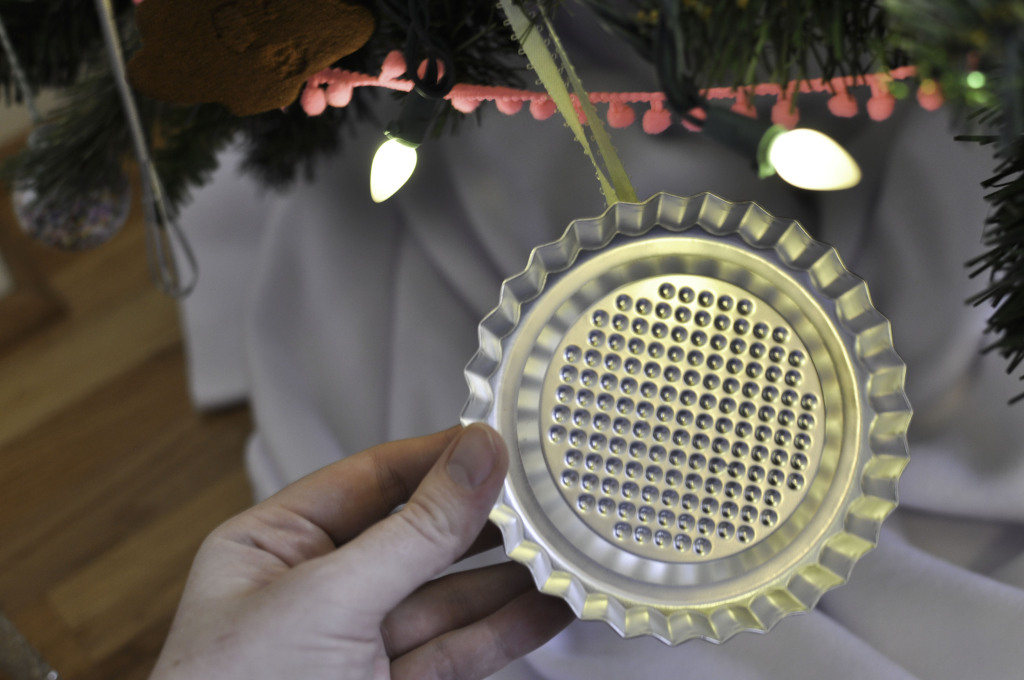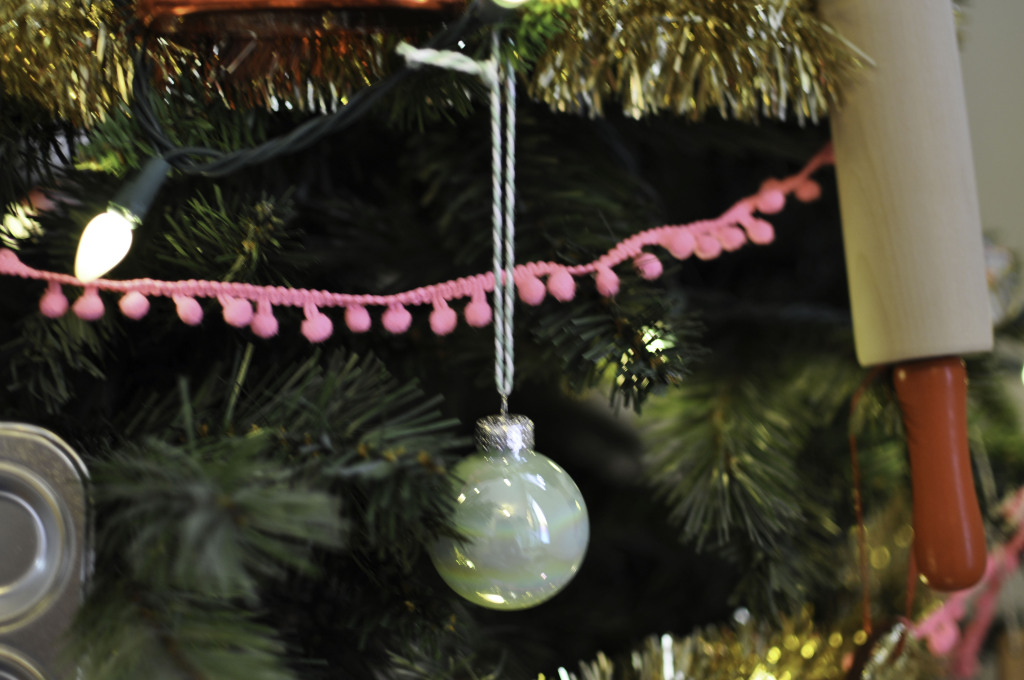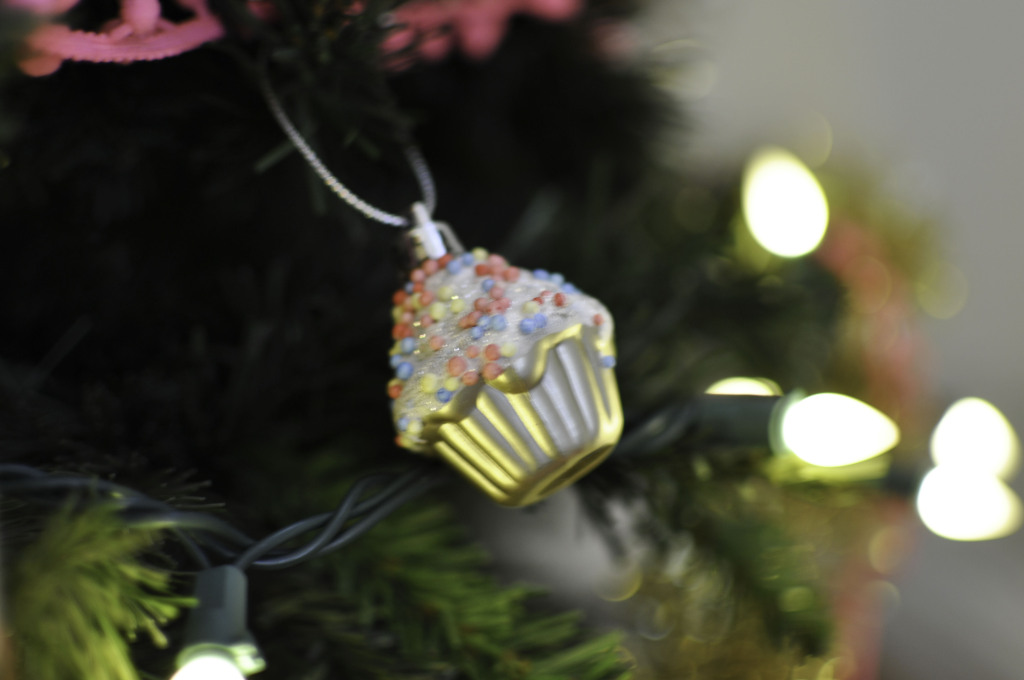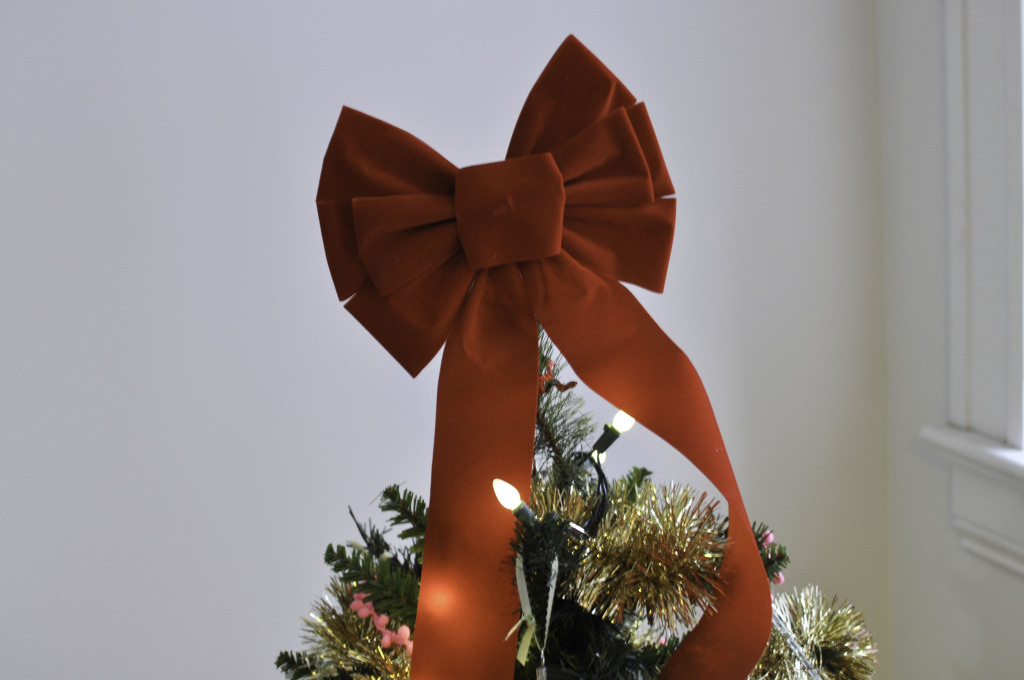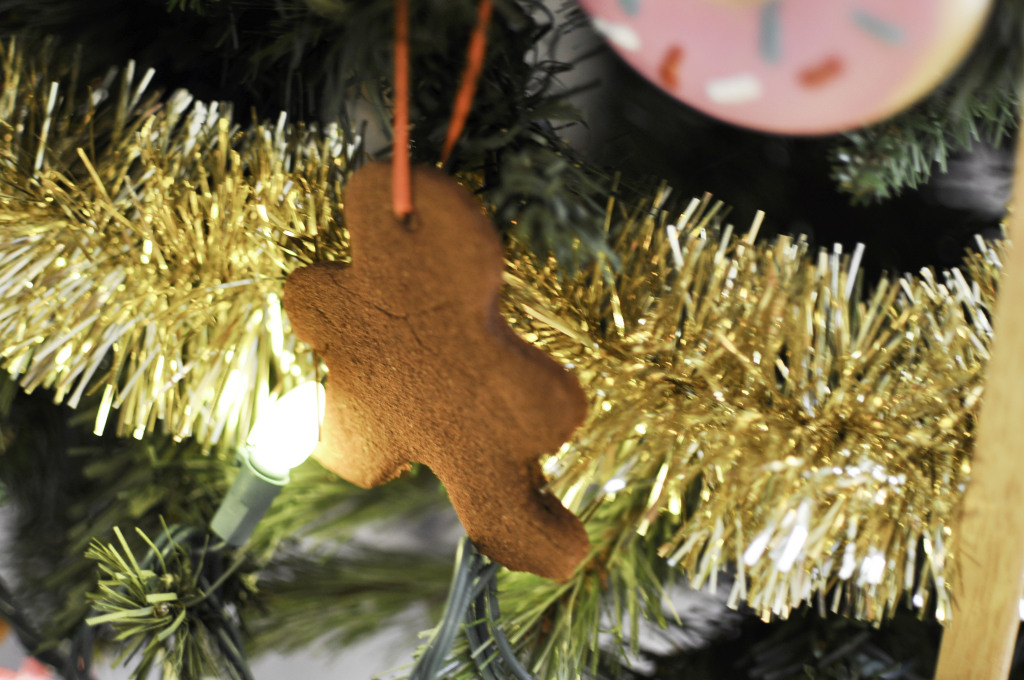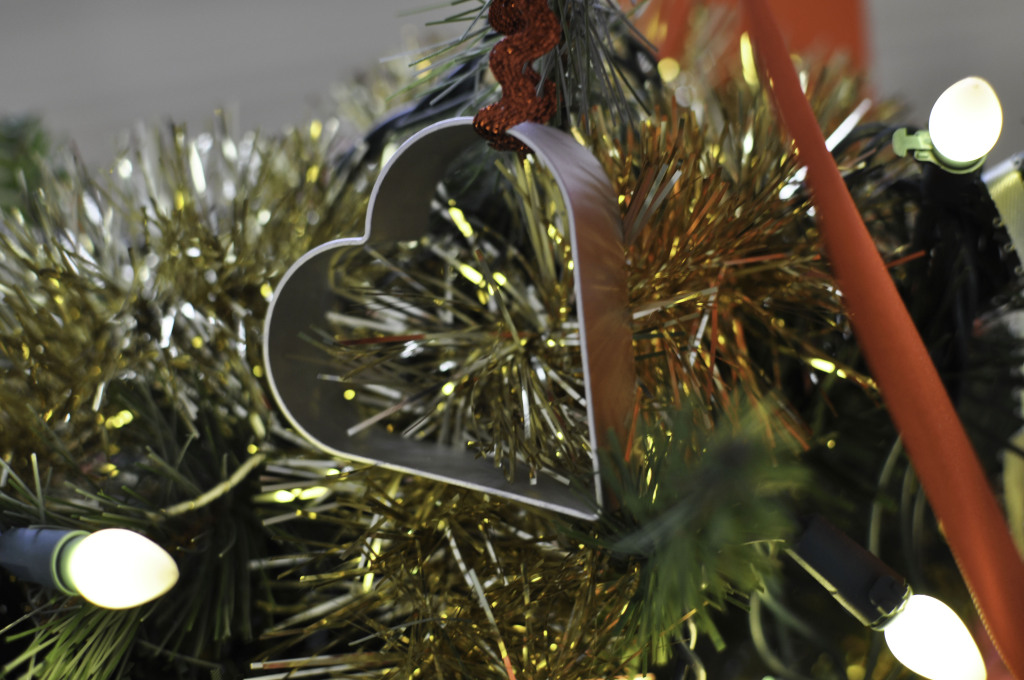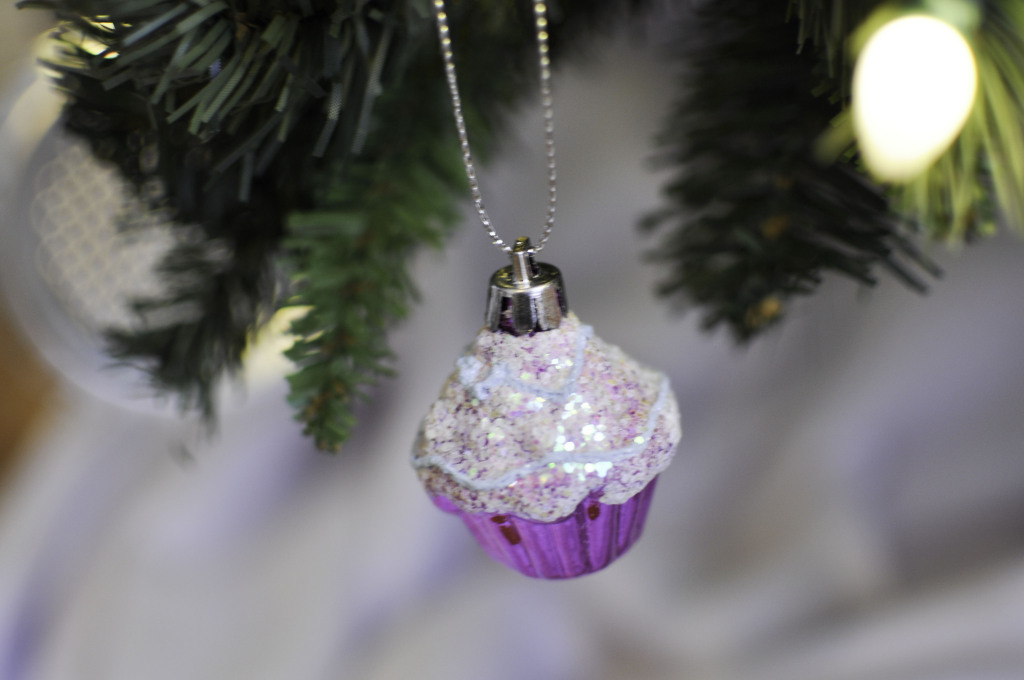 Most of my ornaments were all DIY. So even if you don't want to invest a ton of money into a baking themed tree, you can still make some of your own nifty baking themed ornaments, if you so choose. I'll do separate posts for all of my DIY ornaments so that you can see how I made them, but for now I just wanted to share pictures of my awesome tree!
I think the only thing I forgot was oven mitt ornaments… 😉 Dang.
 //   //   //   //   //   //   //   //   //   //   //   //   //   //   //   //   //   //   //   //   //   //   //   //   //   //   //    //   //   
// The Baking Tree – Resources:
– Christmas Tree: This is just an old, hand-me-down tree that my dad gave me. It's not really a mini tree, but it's not quite full-size either. It's kinda janky, but it works for now. I would love to have a white or bubblegum pink tree. But that will have to wait, as I can't spend all of my disposable income on crafts. 😉
– Garland / Lights / Other:
Gold Garland: This is just your average gold garland. I got it from Target.
Pink Pom-Pom Garland: I spotted this at my local Anthropologie the other day, and just had to grab it. Isn't it awesome?
Lights: These are LED string lights from Target. They're a bit larger than your average Christmas lights. I like them.
Red Bow Topper: I couldn't think of anything to have as a cool tree topper, so I just went with a stereotypical Christmas bow. You can find these just about anywhere.
– Purchased Ornaments:
Red Kitchen Aid Mixer Ornament: I spotted this at Michael's a few months ago and snatched it up. I was searching high and low for a mint green mixer ornament to match my actual mixer, but had no luck. Note to Kitchen Aid: y'all would make BANK if you would produce and sell mixer ornaments. Just saying. 🙂
Sparkly Cupcake Ornaments: I saw

these at Urban Outfitters

and once again, snatched 'em up.
– DIY Ornaments:
Donut Ornaments: These DIY ornaments are made out of plaster of paris and then painted. I got the idea from Studio DIY, and I absolutely adore them. I'll be doing a separate, more detailed DIY post on these soon.
Sprinkle + Mint Green Ornaments: I simply took clear ornaments [mini sized] and filled them with acrylic paint or sprinkles, and tied them with baker's twine. Again, I'll go into more detail on this later.
Cinnamon Dough Ornaments: My lovely friend Jordyn and I made these aromatic cinnamon dough ornaments a few months back. All the dough is made out of is cinnamon and applesauce! You can find recipes for them online pretty easily.
Baking Tool Ornaments: For all of these ornaments, I took miniature baking tools and either hot glued or tied a ribbon around each item and hung them from the tree. Boom! Instant ornaments.
– Inspiration: General inspiration for my baking tree came from Bake it Pretty [One Charming Party] and Studio DIY. 🙂
Even for someone who is not quite so enthused about Christmas, I must admit that this was SO MUCH FUN. I hope you enjoy this tree and I hope that it inspires you to make your Christmas tree awesome!
PS: I still hate Christmas music. This is most likely a result of working in retail for three years. WOOF.